---
Places to visit in Athens
National Archaeological Museum For a whirlwind tour of Greek history as told by ancient artifacts themselves, visit the National Archaeological Museum. Exhibits at the museum date back to pre-historic times and feature art and artifacts of all kinds, including sculptures, wall frescoes; be sure to check out the 20,000-volume library of archaeology featuring publications dating back to the 17th century. The National Archaeological Museum is just a 15-minute walk – from the Athens Psiri.
Anafiotika is attached to the Acropolis rock, some say it looks like a village from Greek islands on the foot of the Acropolis. Built in the mid 19th century and part of Plaka at the Anafiotika you will find restaurants and bars spill out onto stairs that climb upwards toward the Acropolis full of paths with plants, small gardens and terraces. Anafiotika is just 0.7 km – a 15-minute walk – from Athens Psiri Hotel.
The Acropolis: This instantly recognizable site is one of the world's top tourist destinations and is just 0.9 km – a 15-minute walk – from the Athens Psiri Hotel. The Acropolis is an architectural marvel, rich with history and mystique. Structures of the Acropolis include the Parthenon, the Odeon of Pericles, the Temple of Athena Nike and the Erechtheum. The Acropolis Museum also houses priceless artifacts from centuries past. You can access the Acropolis via Metro line 2; take the train from Panepistimio station to the Acropolis station.Lycabettus Hill Athens is the second highest point of Athens post Tourkovounia and rises 227 meters above the city. Lycabettus has the chapel of St. George at the top and operates funicular. On the hill is the Lycabettus Theater an open modern amphitheater where every year take place musical concerts and theatrical performances. Many famous artists who have made concerts at Lycabettus theater, among others Ray Charles, Joan Baez, BB King, Chuck Berry, Jerry Lee Lewis, James Brown, Bob Dyla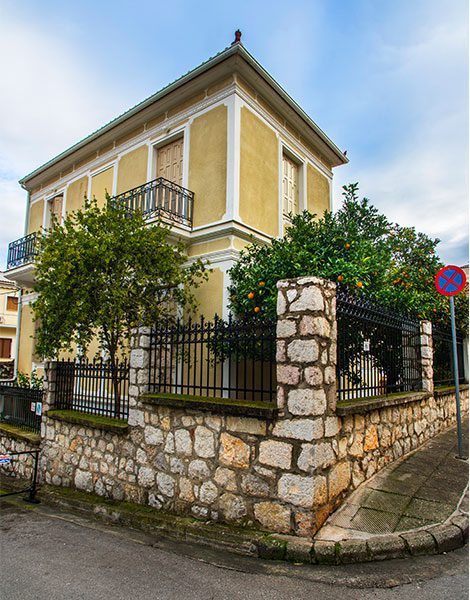 More places to visit in Athens – National Archaeological Museum, Athens, Syntagma Square, National Garden Athens, Plaka, Lycabettus Hill Athens, Acropolis, Psiri Square, Monastiraki, Parthenon, Thiseio, Erechtheion, Ancient Agora, Herod Atticus Odeon, Panathenaic Stadium, Philopappos Hill, Temple of Olympian Zeus. Acropolis of Athens, Ancient Agora of Athens Museum, Archaeological Museum of Kerameikos, Ancient Agora of Athens, Hadrian's Library, Kerameikos, Lykeion Archaeological Site, North slope of the Acropolis, Olympieio, Roman Agora of Athens, South Slope of Acropolis.
---
Free Entrance days to Archaeological sites Including Acropolis
6 March – Memory of Melina Mercouri
18 April – International Monument Day
18 May – International Museum Day
The last weekend of September – European Days of Cultural Heritage
28 October
Every first Sunday of the month (only for period 1st November – 31st March) annually
Acropolis Ticket Fee
From 1 April to 31 October
=> Standard ticket : €20
=> Full package ticket : €30
From 1 November to 31 March
=> Standard ticket : €10
=> Full package ticket : €20
To skip line tickets you can buy standard or full package tickets online avoiding standing in long queues (high and low season) https://etickets.tap.gr/
Full package ticket Acropolis €30
This is a multi-ticket valid for 5 days from the first entrance for a single admission to the 6 archaeological sites.
Acropolis and Slopes
Ancient Agora
Roman Agora
Hadrian's Library
Olympieion
Kerameikos, Aristotle's School [Lykeion]
Coast side Faliro, Glydafa, Voula, Vouliagmenis
Athens is not only sightseeing in the center there is also the coast which is easy to visit by bus tram or taxi. The tram takes you from Syntagma to the coastal suburbs of Pireaus, Voula, Faliro. It takes approx. 50 minutes to the final stop, Voula has nice beaches if you are looking to go for a swim not far from Athens, if you prefer to go further you can go to Vouliagmenis beach as you drop off the tram terminal at Voula by bus or taxi.
.